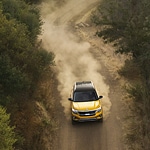 When buying a vehicle, what do you look for most? Is it fuel economy, performance, price, technology or all of the above? Drivers who want all of these things find the Kia Seltos to be a great choice. The Kia Seltos is a five-passenger subcompact SUV that offers drivers plenty of choices in what they want in a vehicle.
You can choose between two engine sizes as well as two different transmissions, which allows them to customize the car to their driving habits. The Seltos is a very fuel efficient vehicle while also offering some great performance. What amazes many drivers are the spacious trunk and seats this crossover provides.
When it comes to technology, the Seltos is state of the art. You'll find safety features like blind spot monitoring, parking assist, rearview camera, and lane keep assist to name just a few. We can't forget about the fun features it offers like smart phone connectivity, Bluetooth and wireless charging.